Roddy Morrison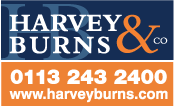 Lyndsay Burns

Elizabeth Ridler
Misrepresentation Act. These particulars shall not form any part of any offer or contract, and no guarantee is given to the condition of the property or the accuracy of its description. A prospective tenant or purchaser is not to rely upon any representation made in the particulars and must satisfy himself as to their accuracy by his own investigation before entering into any contract. No liability is accepted by Colliers / Harvey Burns & Co / Knight Frank and Vendor for any losses (however arising) directly or indirectly where reliance is placed on the contents of these particulars by any intending tenant/purchaser.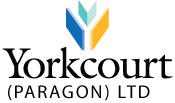 Yorkcourt differentiates itself from other developers through the level of service offered to its tenants and the quality of the finished product. We maintain a fully co-ordinated team approach from the initial meetings to the handover of the completed unit. This includes managing the professionals and the development throughout and acting as the single point of contact for all tenant enquiries. This gives the tenant direct access to all relevant information and total comfort that the building will be delivered on time and to specification.
Yorkcourt have assembled a highly skilled team of professionals to ensure the service offered to our tenants runs as smoothly and effectively as possible.