google map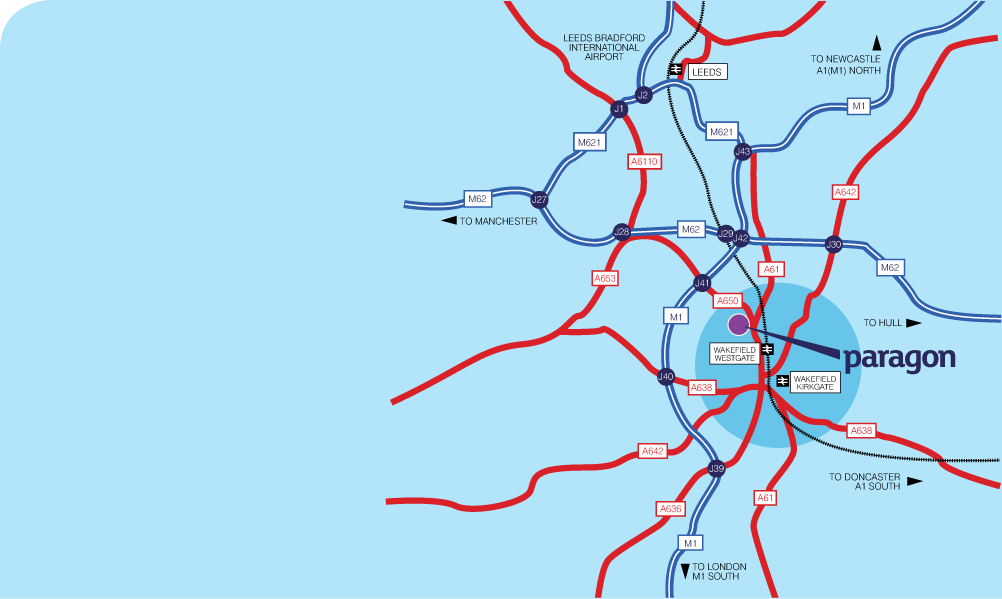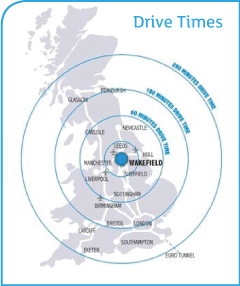 Location
The Wakefield district is situated at the heart of the UK's transport network with great links to the whole country and further afield by road, rail, air and sea.
Connectivity
Set astride the M1, M62 and A1 motorways, as well as the main line to London, the Wakefield district is located at the hub of the UK's transport network, linking east to west and north to south. Leeds is only 15 minutes away by car.
The Wakefield district is also on the West-European Economic Corridor linking it directly to the continent by air and sea.
The accessibility of Wakefield and the availability of land to accommodate housing growth and economic development have put the city in a strong position, allowing the district to benefit from opportunities of inward investment.
London 2hrs by train from Wakefield Westgate situated less than 1.5 miles from Paragon.